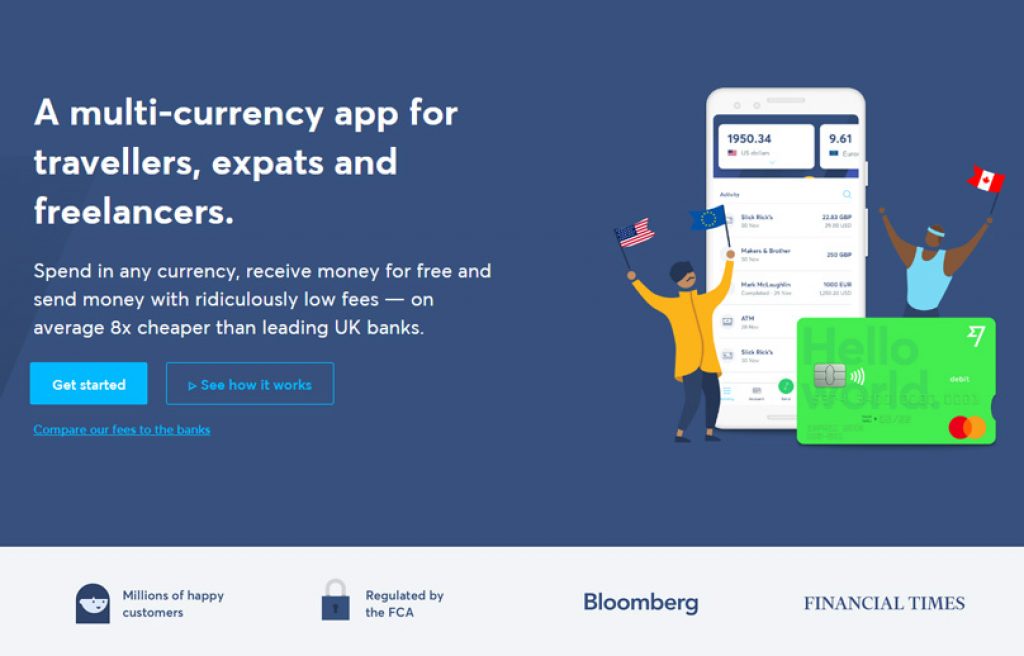 TransferWise is one of the leading operators in the field of international money transfers, which took off in 2011 in the UK. Today TransferWise provides the ability to send money from 43 countries and supports more than 49 currencies for exchange. This is the most important of all the services on the market that offer their customers a real average market rate for currency conversion.
Anti-corruption commission and reduction or completely canceled commission.
The principle of the company – a transfer can be sent and received to a bank card or bank account only in national currency.
TransferWise is an ideal solution for sending money not only to popular destinations Europe-USA-Ukraine-Russia, but also from such parts of the world as: Australia – Brazil – Denmark – Canada – China – Norway – New Zealand – Singapore – Turkey – Switzerland – Sweden and Japan. Agree, quite a wide geography.
Just Create a Free TransferWise Account via this referral link to get your first transfer for free up to £500.
How does TransferWise work?
The service took P2P (peer-to-peer) technology as a basis: during the transaction two clients are involved. For example, one needs to make a transfer from the UK to Poland, and another needs to send money in the opposite direction.
The system acts as an intermediary between them – one pays a transfer in pounds from its account, and the other in zloty from its account in Poland. Thus, the money remains in the country, the client does not pay cross-border tax, and the transaction is completed.
The main way to send transfers through TransferWise is to directly transfer between different payment cards using online banking. However, in some areas it is possible to pay directly from a credit or debit card, or using the SOFORT payment system.
Also, for some currencies, not so long ago, it became possible to deposit funds via Apple Pay or Android Pay in the TransferWise application for iOS or Android.
What is security? Transaction security is regulated by the British Financial Conduct Authority (FCA).
TransferVice In Details
Minimum Shipping Limit: 1 USD or equivalent
Maximum for sending – 199.999 USD
Speed of receiving a transfer: from 30 minutes to 24 hours
Available currencies: 44 currencies
Commission – from 0.35 to 2% of the amount (there are free transfers, read more about this)
How to Send a Transfer Through TransferWise?
Sign up for TransferWise – you can go through the standard procedure or verify through your account on Facebook or Google
For some areas, it is necessary to confirm (verify) your identity by attaching a scan or photo of your passport or id card
Indicate the transfer amount and the country (currency) of receipt. You can send funds both to your own account abroad, and to another person or even a lawyer (company). Data necessary for sending the transfer: email, full name, phone number and last 4 digits of the bank card.
Choose the payment method that the service will offer you – for example, bank transfer, direct payment by credit card, payment via SOFORT, Apple Pay or Android Pay and confirm the transaction.